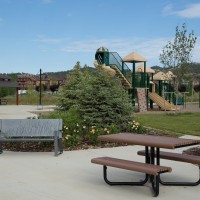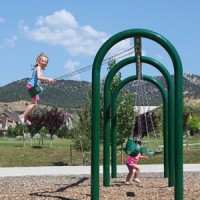 Parks
Nearly half of the 681 acres of Three Springs is dedicated to open space, parks, trails, and schools.
In addition to the green belt parks that run east to west at the top of Village One as well as along the trails, there are 12 pocket parks that will include play equipment, community gardens, and seating areas which encourage the interaction of Three Springs residents. Currently our residents enjoy Three Springs Plaza, the playground on Mercado Street, and the new Confluence Park that features a playground and picnic area.
The 75-acre city community park is under development by the City of Durango Parks and Recreation Department. This will be the City of Durango's largest developed park. The Master Plan for the park includes sports fields for softball and soccer, tennis courts, a playground, walking trails, picnic areas, dog play area, and a pond.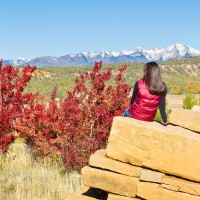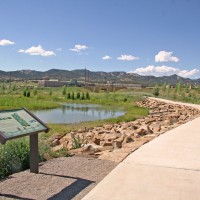 Trails
Three Springs, in conjunction with Trails 2000, is excited to announce a new trail around the future school and community park sites. The new trail is called the Spurline Trail. Click here for a map for more details on the trails and more. Special thanks to Trails 2000, Purgatory, the City of Durango, C&J Gravel, and S&S Construction. Reminder to please access the trailhead via Wilson Gulch.
Click here for a map of other Three Springs trails